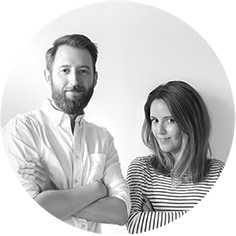 We totally get it. We've been there.
See, we used to be exactly in your shoes. Spending hours per day on Instagram and seeing very little growth. Our efforts did not match the impact we were having…
I would try a whole bunch of different posts, image looks and feels and our captions… Oh dear, don't even get me started.
I would spend hours researching different approaches, but not being entirely sure which would work and because no one told me how to do it.
I would get frustrated wanting to turn my passion of helping entrepreneurs into a full time job and knew Instagram was the key but I couldn't make it work
---
But then, things changed
I developed a system, one that actually worked, to grow my Instagram audience and actually generate sales.
In just 6 months Maker Academy has grown to an audience of 17k real followers with a genuine community around it. We've developed a wildly successful podcast, get consistent and increasing traffic to our blog and have a hugely engaged community, all through Instagram.
And now I've compiled my most successful strategies into a step by step system called Instabuzz.
In Instabuzz, we're pulling back the curtain to show you exactly what we did to grow our Instagram audience.
We're showing you exactly how to find your ideal customer and what you need to do to turn them into passionate and loyal buyers all in less time than you're already spending…. Win!